ALCN is a research company, founded in 2000, which develops regenerative solutions to urban and rural challenges. ALCN seeks to contribute to a more sustainable future through the transformation of linear production-consumption patterns to closedloop processes, leveraging the multifunctional benefits of nature-based solutions.
Within WATERAGRI, ALCN will provide support across different Work Packages, including support for following tasks: Geo-Database Creation: Support for sensor integration; Retention methods: Water retention with substrate modifications; and Monitoring of drainage system: Inclusion of drainage system for evaluation; development of a passive aeration system for intensified wetlands and development of bioengineering techniques for other constructive solutions, etc.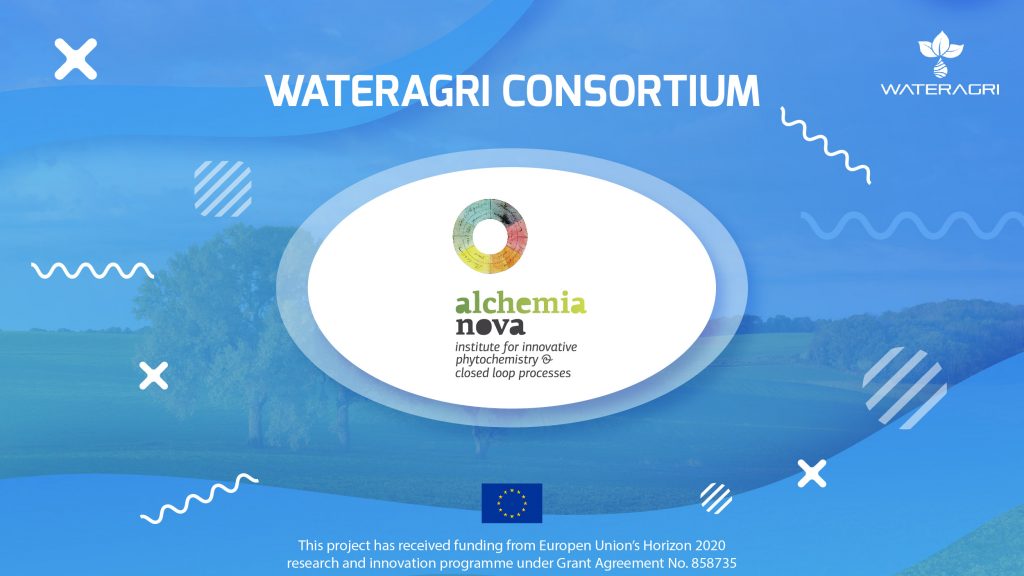 Key persons
Johannes Kisser (male) (MSc. in Chemical Engineering) is the Chief Technical Officer at ALCN. Over the last 15+ years, he has conducted research, developed research & innovation projects, held lectures at universities, given numerous presentations at forums, conferences and workshops on circular economy and nature-based solutions. Johannes has initiated and developed several Austrian and EU-funded (H2020, LIFE, FP7, FP6) projects including HYDROUSA-H2020, HOUSEFUL-H2020 and the COST Action 17133 on Circular Cities, where he is also Working Group leader for WG3 Resource Recovery. He currently holds lectureships at Burgenland University of Applied Science and Wiener Neustadt University of Applied Science. He is dedicated to co-creating ideas and nurturing them to life, innovating nature-based and circular solutions throughout the world.
Marco Hartl (Male) (MSc. in Ecological Engineering, Ph.D. candidate) has been working and conducting research in the field of Constructed Wetlands (CWs) for wastewater treatment since more than 7 years. After his master thesis about a vertical flow CW with an innovative two-stage design in the alpine region of Austria, he explored the opposite climatic extreme by working for BAUER Nimr, where he coordinated a research project at the world's largest industrial CW, which is situated in the middle of the Omani desert. He just finished his Ph.D. thesis on the use of CWs operated as bioelectrochemical systems and is now part of several projects in alchemia-nova.
Ines Kantauer (BA) (female) is finishing her study in sustainability marketing (MA) with a focus on sustainable transformation to a greener economy. She has project management experience within European (H2020) and Austrian (FFG national) projects. Her skills include market analysis, development of marketing & communication strategies to reach relevant stakeholders and evaluation of ecological impacts of a product. At alchemia-nova she supports different projects in terms of dissemination and exploitation. Her focus is on communication measurements and media design to simplify complex issues, thereby reducing barriers and foster the diffusion of nature-based solutions and circular economy.
Anna Biebl (female) (MSc. in Environmental Science and Agriculture) has degrees in biotechnology and environmental science with a focus on soil science, and thus extensive knowledge in microbiology and (soil) nutrient cycles. She works as a scientific staff for ALCN since 2018, recently taking on the role of head of the laboratory. Her current focus in several projects is experimental design and the development of monitoring campaigns for nature-based solutions such as a constructed wetland and biological air filtration.