AGROGEO, founded in 1988, activities focus on circular agriculture, development of slow- and controlled-release organic and organic-mineral fertilizers, complex utilization of biologically degradable organic wastes and by-products as well as project coordination.
Within WATERAGRI, AGRGEO participates in activities related to farmer engagement and sustainability and technical evaluation of proposed innovations and measures. Also, AGROGEO will participate in assessing economic sustainability including the cost structure of five small farms.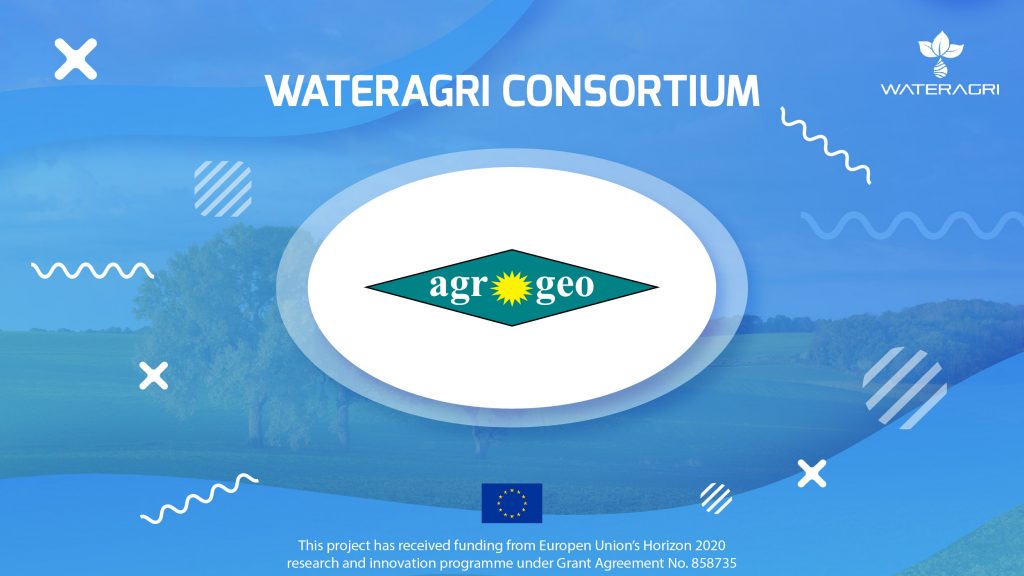 Key persons
Tamás Szolnoky (male) is our research and development leader holding a MSc in Agricultural Engineering in Environmental Management (2001) from Szent István University, Gödöllő, Hungary. He has coordinated an important multi-actor project called BIOKOMP4 between 2008 and 2010. This project focused on the complex utilization of bioenergy plant by-products. His specific fields in research and development are slow-release organic fertilizer development and its application in precision agriculture. Tamás is an inventor registered in the Database of the Hungarian Intellectual Property Office. He holds three patents.
Győző Szolnoky (male) holds a MSc in agricultural engineering from the University of Debrecen. He specialised in integrated plant protection at the University of Pannonia, Georgikon Faculty. During the early years of Agrogeo Ltd., his activity focused on soil improvement with mined natural minerals (alginite, zeolite, and bentonite) on calcareous sandy soil in Bács-Kiskun County, Hungary. He was responsible for generating a bottom-up research and innovation project entitled "Production of composts prepared from different organic wastes, municipal sewage sludge as well". The project code is OMFB-96-97-45-1053, and the work is linked to the EUREKA programme. He has two related patents.