This week, researchers from TVRL, Lund University performed the Water Molecule Dance as part of the filmshoot for 'One Day We Will Dance with You', an innovative short film aiming to raise awareness about water, climate change, and agricultural production. 
As part of the EU H2020 funded project WATERAGRI, Professor Miklas Scholz is collaborating with UK writer Kate Adams and Greek film director Alkis Papastathopoulou to reach new audiences and increase enthusiasm and interest in cutting edge research into sustainable solutions for water and agriculture. The Water Molecule Dance can be used as a tool to teach the basic science of water to young people and to raise awareness about the importance of sustainable solutions.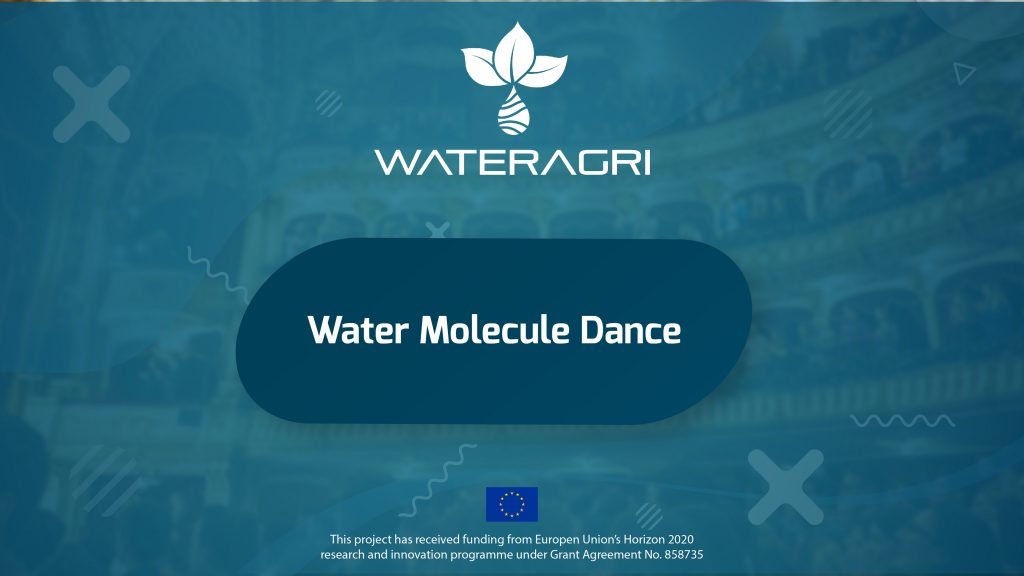 WATERAGRI aims to re-introduce and enhance sustainable solutions for water retention and nutrient recycling to enable agricultural production that can sustain growing populations and cope with present and future climate change challenges.
'One Day We Will Dance With You' is a part of Water is Attracted to Water, a multidisciplinary arts project about the human relationship with water. The film will be released later this year.